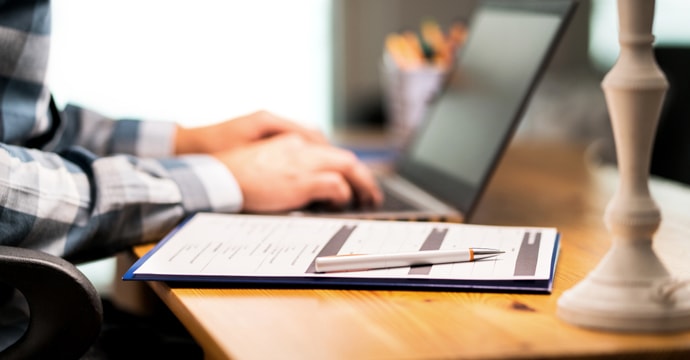 The Mortgage Checklist to Assist with Approval
Having all your documents ready during the mortgage approval process makes everything less stressful.
Here's a checklist to assist when applying for a mortgage:
Bring a copy of the accepted Offer To Purchase and the land survey.

Get a salary letter from your employer.

Self-employed individuals need financial statements for the past three years as well as personal income tax returns.

Obtain confirmation that your down payment came from your resources (i.e. bank statements or a gift letter).

Create a list of all your assets and debts along with account numbers.

A copy of the Real Estate Listing if buying an existing home.

Condominium financial statements, if applicable.
Mortgage Pre-Approval Checklist
We always advise our clients to seek pre-approval before they start their house hunt.
Here is what you will require:
Social security number

Proof of employment

Proof of income

Tax documents

Place of Residence

Bank account information

Credit information

Purchase agreement

Gift letters

Monthly expenses

Self-employment documents
How to Apply for a Mortgage
There are several steps to the mortgage application process, including:
Pre-Approval: We will review your financial situation so we can decide if you are qualified for a loan and how much that loan will be.

Underwriting: Our underwriter will review your application along with your other documents to ensure you and the property meet the requirements for a mortgage.

Conditional Approval: If we need a bit more information, we might offer conditional approval until we can confirm the application.

Closing Day: The mortgage process is complete and you can finish up the closing of your purchase.
Let our mortgage experts help you with your application today.