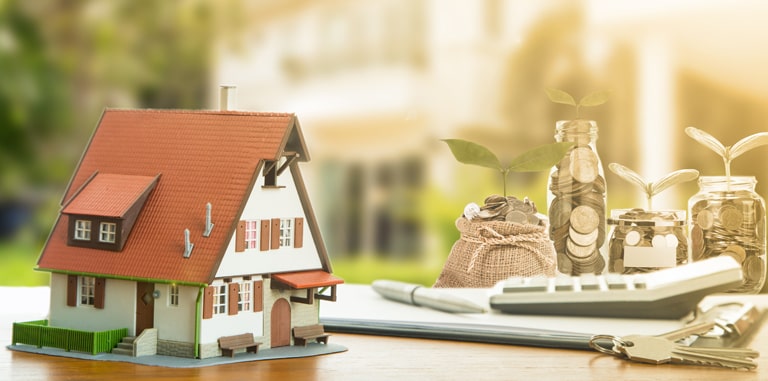 What Are Mortgage Transfers & Renewals?
Mortgage renewals offer an opportunity for homeowners to get a better rate. However, many homeowners decide to stay with their existing mortgage lender without realizing they are in a position to shop around and find better options. Although you might believe your bank or current lender will provide the best deal, this is not always the case. Speak to a mortgage broker and find out your options.
We will work with you to find the best rate and terms that will allow you to have the lowest monthly payments while focusing on paying down your mortgage as soon as possible.
Often banks and some lenders will have a maximum ceiling discount of 1% they are allowed to offer. This limits your opportunities to save.
How Are Mortgage Transfers Done?
When it comes to mortgage transfers, you use your existing mortgage when you sell your home and purchase a new one. This is also called "porting." This is an excellent option as it allows you to transfer your mortgage to a new property without paying an early repayment penalty.
Although some mortgages are not "portable," in most cases, you can take your mortgage with you when you move. However, several considerations come along with mortgage transfers. This is because whenever a home is sold, you take the money received and use it to pay off your current mortgage in full. Because of this, you still have to apply for a new mortgage, even if you are transferring your mortgage.
As well, your lender will want to assess the new property and reassess your current income to make sure you still meet the affordability criteria. The good news is that most lenders will allow you to take your existing mortgage deal as long as you meet the requirements.
It becomes even more appealing to transfer your mortgage if you are buying a cheaper home. For example, homeowners looking to downsize would benefit from a mortgage transfer. There's no worry of borrowing more, and you'll more easily be able to port your mortgage for your new property. However, you will still have to complete the underwriting process.
Mortgage Renewal Process
When you renew your mortgage, you will have to take the following steps:
Shopping and Research: We can help you with this stage. You can start shopping about four months out from your mortgage term's maturity date and even speak to your current lender to see if they might consider offering a new rate early without a penalty. We will provide a list of the best options available so you can consider them without any pressure before your mortgage renewal date arrives. Some things to consider during the mortgage shopping process:
Increasing mortgage payments to pay your mortgage off more quickly

The option to make a lump sum payment if you are coming into a large sum of money soon

Paying off your mortgage completely

Borrowing money based on your home equity

Portability if you plan to make a move in less than five years
Mortgage Renewal Statement: Your current lender is required by law to send you a mortgage renewal statement at least 21 days before your term is up. This will usually arrive in the mail and will include an offer based on their lowest posted rate. This rate will be available for 30 days before your mortgage reaches maturity. The extension protects you from potential rate increases. If you've completed your research, you will know right away if the rate is the best available.
Negotiation: You have the right to negotiate a better rate with your lender. In most cases, they will have already offered you their best rate, but it never hurts to ask. We can negotiate on your behalf with the lenders we find to help you get the best possible rate.
Paperwork: Whether you make a switch to a different lender or remain with your current mortgage provider, there will be some paperwork required. However, the switch will take up more time, but it is well worth it to get the best possible rates. You might also have to pay some fees including:
An appraisal fee ($150-$500)

A discharge fee ($5-$395)

An assignment fee ($25-$300)

Legal fees (up to $1,500)
As your mortgage broker, we can negotiate on your behalf to see if your new lender might be willing to pay for some or all of these fees. This is not uncommon, as it is worth it for them to gain your business over the long term.
Mortgage Renewal Rates
Mortgage renewal rates will not always be better. In the case where there is a rate cut, you will reap the benefits of finding yourself paying lower monthly payments and also being able to pay more towards your principal more quickly.
Some mortgage renewal rate considerations include:
Although your bank might have a posted rate, it is never the lowest rate, so always ask.

Although low always sounds better, it might not be the best. Consider the terms in hand with the rate you are offered.

If you are currently making your payments without issue, lower your rate, but continue to pay the same monthly amount. This will reduce your overall amortization so you can pay off your mortgage sooner.
When it comes to mortgage transfers and renewals, it is always advisable to speak to a mortgage broker. We have access to rates for over 50 lenders allowing us to separate the options that will work best for your needs. You can begin your search early and arrange to have the rate locked in or even renew early if this option is available for you.
If you are interested in learning more about mortgage transfers and renewals, speak to our brokers today.