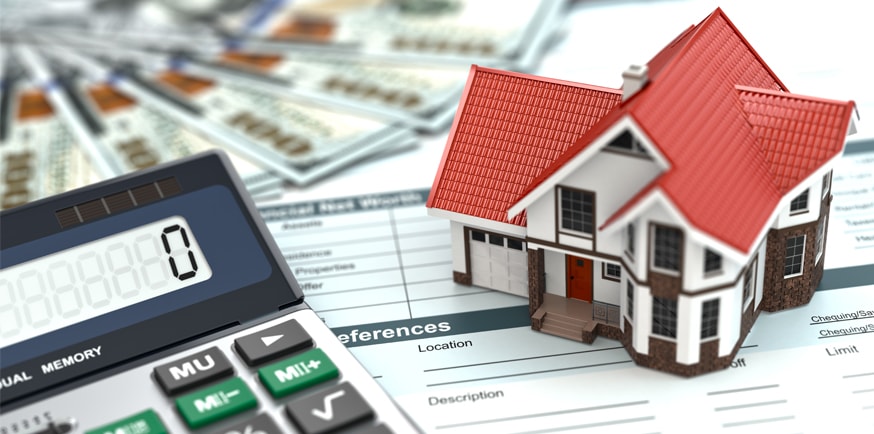 What You Should Know When Purchasing a Mortgage
When purchasing a mortgage for your home, you want access to the information that will lead you to the best product. After all, this is the most significant investment you are likely to make in your life. The mortgage you purchase will have a considerable impact on your finances over a long period of time. Therefore, you want to understand exactly how your interest rate, terms and payments will work.
Although many people think of going to their bank first, it is becoming more common for people to turn to a mortgage broker instead. As mortgage brokers, we have access to the mortgage products from over 50 lenders, not just a few mortgage options from a single bank. This allows you to shop wisely for the best rates and conditions.
We work with major banks as well as small lenders, insurance and trust companies, and private funds. Because of this, we can find the best rates for you. However, it goes beyond the best rates. We also can assist you regardless of your situation. With strong ties to the lending community, we use our relationships to help you, whether you are a first-time buyer, refinancing your mortgage, are employed, self-employed or even have bad credit.
Our goal is to help you understand your mortgage options so you make an informed decision. Every aspect of every mortgage product is different with so many variations it can be overwhelming. We look at your finances, the home you wish to purchase or your current mortgage and equity before we begin the process. This allows us to establish your needs and focus on the mortgages that are going to be the most effective for your financial situation.
Who Needs a Mortgage?
Purchasing a home comes with a hefty price tag. Not very many people can afford to pay for a home in cash, let alone in full. This means that most home buyers will require a mortgage.
The beauty of a mortgage is that it allows you to own a home without adding much more financial burden than paying rent. In fact, in some cases, you might even find it can be less than rent, depending on what kind of home you purchase.
Although you will require a downpayment to purchase a home, there are government programs available to assist you in the home buying process. We can discuss your options and help you meet your dream of homeownership.
If you are concerned you might not qualify for a mortgage due to bad credit or even being self-employed, you should still speak to us. We might be able to find a mortgage lender willing to work with you and help you buy a home
Mortgages also offer people the chance to make investments. Many people will purchase a home they intend to rent out to help pay for the mortgage and help generate more income. This is often a second home. They are also a way to build instant equity. As you pay down your mortgage, your wealth grows, making it an excellent investment, even if it is to purchase your primary home. This money can then be accessed through a home equity loan.
The Steps to Purchasing Your Mortgage
There are a number of steps to the mortgage application process, including:
Pre-Approval: We always recommend home buyers to apply for mortgage pre-approval before they even begin their house search. We will collect your financial information and let you know if you will qualify for a mortgage and, if so, for how much. This is very important as it avoids disappointment while providing a realistic budget once you begin your search.

Underwriting: Once you find a home, the mortgage underwriting team will review your application, all relevant documents and also look at the property to make sure it meets the guidelines and requirements.

Conditional Approval: If for some reason, the underwriter finds they are missing information or documents, they might choose to provide conditional approval. This means once they receive the missing information, if all goes well, they will then "clear to close" and sign-off on your application.

Closing Day: Once everything is finalized with your offer, the borrower can attend the closing, and you will finally become a homeowner.
How to Apply for a Mortgage
Applying for a mortgage can be stressful. However, we will help you through each step, including:
Choosing a lender: This is the easiest step, as when you work with a broker, we will provide all the information required to help you find the best lender for your needs.

Pre-approval: As mentioned, it is always best to get pre-approved for a mortgage, so you are prepared for your home search. Click here for your pre-approval checklist.

Information download: You will provide documents and financial information for the approval process. Click here for your mortgage application checklist.

Debt Service Ratios Analysis: As part of the application process, the lender will perform a Debt Service Ratio Analysis to determine if you can afford a mortgage. They will compare your income to your debt.

Property Analysis: Before approval, the lender will assess the property to ensure the value of the home matches what you are paying for it.

Completing the Application: Your application will include all of the pertinent information to allow the lender to make a decision on your approval. We will review the application with you, so you understand everything, and also to ensure the application is complete to avoid delays.

Credit Bureau Check: You will have to sign a Credit Authorization Form allowing the lender to do your credit check. If you have issues with your report, we will review them with you. If all is well, the mortgage is approved.

Negotiation and Commitment: When the lender agrees to provide your loan, the mortgage rate and terms are finalized, and we will review them with you to ensure you understand everything before you sign and return the agreement. The closing process can then begin.
If you would like more information or are ready to start the mortgage approval process, contact our brokers.