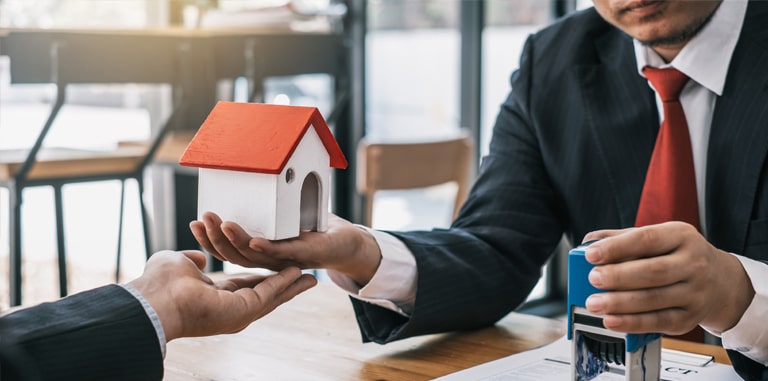 What is a Renovation Mortgage?
With the astronomical prices of homes in many areas of Ontario, more and more buyers are considering purchasing a "fixer-upper." Fixer-uppers are available in varying degrees of ill-repair from cosmetic changes such as unattractive wallpaper to more in-depth and costly renovations from the roof to the basement and everything in between.
Many buyers are interested in this approach but hesitate to put an offer in on fixer-uppers because they fear they don't have the funds required to complete the renovations. Applying for a line of credit for home renovations on top of a mortgage might prove too much for the average homeowner. As well, the interest associated with home renovation loans or general lines of credit tends to be higher than mortgage rates. The good news is, if you would like to consider a fixer-upper, you could be eligible for a renovation mortgage.
The CMHC Improvements program offers renovation mortgages in hand with a mortgage lender. With a renovation mortgage, you can estimate the associated costs for the required renovation and add them at the time you apply for your mortgage. It provides you access to a lower-cost home in a more desirable neighbourhood while providing you with the funds required to update your home.
The results? A dream home customized to suit your needs without the high interest you would pay on home renovation loans. Of course, this type of mortgage does come with some limitations, so choosing a fixer-upper home that will qualify can be tricky.
What Homes are Eligible for Renovation Mortgages?
The main limitation of renovation mortgages is that not all renovations will be approved.
By adding to the complications of the mortgage, renovations must be approved by both the lender and the CMHC. The renovations cannot just be something simple like paint and wallpaper replacement. Instead, improvements must be significant, involving the structure of the property. This would include popular upgrades such as a new kitchen or new bathrooms. However, it would not include things such as the removal of wallpaper or even something such as a new furnace.
Some of the most common types of improvements approved by lenders include:
Roof

Flooring

Wiring

Windows and doors

Energy efficiency

Basement

Kitchen

Bathroom

Living room
Request a quote from a contractor to submit to both the mortgage lender and CMHC for approval. In your Agreement to Purchase, you can add a condition stating you must arrange for a contractor to inspect the home before closing. The quote will list all items of the work required with the associated costs. The CMHC and the lender will review the anticipated renovations and the fees to determine if it is worth the investment. If they decide the improvements are worth it, they will approve the improvement amount and add it to the mortgage.
Another important consideration when applying for a renovation mortgage is how the funds are managed. The improvement amount is advanced to your lawyer on the closing day. The lawyer holds these funds until the renovations are complete to ensure the money goes towards its intended use. Because of this, homeowners often still require an unsecured line of credit to pay for the initial renovation costs. At the end of the renovations, your lender arranges for appraisal to confirm the work outlined has been completed. Upon confirmation, you will have the money sent to you so you can pay the contractor.
Finding a contractor can prove to be a challenge as there is a 90- to 180-day timeline on these mortgages. Your contractor will have to work fast and depending on the level of work required could be difficult. However, it also means you will have the work completed within a reasonable timeline and not have to make other living arrangements for too long. As well, many renovations can be completed while you live in your home.
How Much Can be Added to My Mortgage?
Another factor is determining the acceptable loan purpose. The lender will allow for purchase transactions up to 95% or refinances up to 80% LTV. The mortgages are available for up to 30 years and must be a property that is intended for your primary residence. It can be either a new construction or existing properties.
For your renovation mortgage, the CMHC Improvement program allows buyers to borrow up to 10% of the value of the post-renovation value of your home. This means that if you were to purchase a home for $500,000, and it is estimated the required renovations would improve the value by $50,000, the post-renovation value would be $550.000. As a result, you would be offered a mortgage for $550,000.
If you have a particular area in mind that is out of your price range, this could be an excellent option for you. Your real estate agent can help you find some acceptable fixer-uppers that will fall under the requirements of the CMHC and lenders. We can then work with you to help you get the renovation mortgage you need for the best rates and terms.
For more information about renovation mortgages and other mortgage products, speak to our experienced mortgage brokers today.