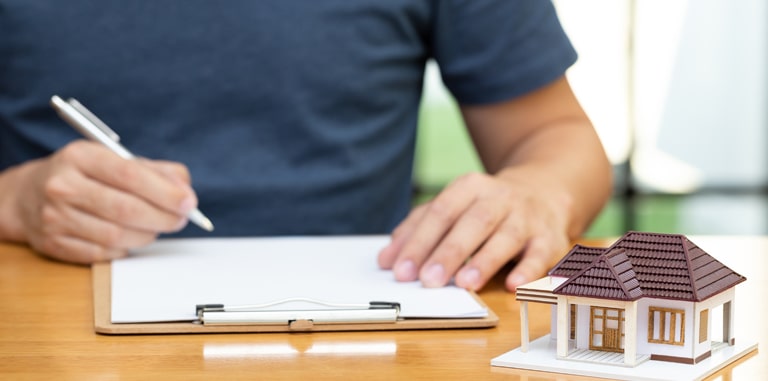 What is Mortgage Pre-Approval?
Buying a home is an exciting prospect. You probably can't wait to get started on your home search. However, before you start your search, you should apply for mortgage pre-approval. With mortgage pre-approval, you will have all the vital information you need regarding financing for your home. After all, what's the point of beginning a home search if you don't understand how much money a lender will be willing to lend you?
Pre-approval is a free process and doesn't require any commitment to a lender. Instead it simply guarantees that you are a) approved for your mortgage b) for how much and c) what mortgage rate is being offered at the time of your pre-approval.
Once you are pre-approved, the mortgage rate offered stays in place from 120 to 160 days. This provides plenty of time to shop for your dream home while your rate is locked in. If interest rates rise, you have no worries. If it should go down, you will be offered a new lower rate. It truly is the best first step in the home buying process.
4 Considerations for Mortgage Pre-Approval
When you decide to get pre-approved, you can meet with our experienced mortgage brokers. We will help you determine a budget for your home so you know how much you can realistically afford. We will review your situation with a friendly chat and also require some personal information and documentation to begin the pre-approval process.
Here are the four things we consider during the mortgage pre-approval process:
Checking Your Credit Score: As you probably know, the pre-approval process is looking at your financial health. Potential lenders want to ensure you do not present too much of a risk with their money! To be approved for a mortgage, you will require a credit score between 680 and 900. The higher your credit score, the more "A" level lenders you'll be able to consider. This would include major banks. For those with a score between 600 and 679, the research into your finances goes a little deeper. If it is determined your finances aren't looking as healthy, you present more risk and will only be considered by "B" level lenders. Anything below 600 also means you won't have access to the best available mortgage rates.

Down Payment: When you purchase a home, you will require a lump sum to be paid upfront. This is called a down payment. You have to make a minimum of 5% down payment when purchasing a home in Canada. As well, if you have less than 20% for your down payment, you have to buy mortgage default insurance. This insurance protects the lender from you defaulting on your mortgage. This is an important consideration as it will directly affect how much lenders are willing to offer you. If you are looking at buying a home between $500,000 – $999,999, the down payment rules are different. For the first $500,000, you need 5% down and then 10% for anything above that.

Debt Service Ratios: These are necessary calculations designed to determine how much of a mortgage you can afford. As you know, your mortgage will require monthly payments. The lenders consider your monthly income and debt to decide if you can make your payments or are more at risk of missing payments or worse default. They consider all financial commitments and expenses to make a sound judgement on how much risk you present.

Documentation: Of course, all claims you make about your finances will have to be supported with documentation. For your convenience, we've also provided a checklist of what you will require when applying for pre-approval below.
Your Mortgage Pre-Approval Checklist
Once you decide you want to proceed with the pre-approval process, here's what you will require:
Social insurance number

Proof of employment

Proof of income

Tax documents

Place of Residence

Bank account information

Credit information

Purchase agreement

Gift letters

Monthly expenses

Self-employment documents

Identification

Length of time with an employer

Proof of down payment and ability to pay closing costs

Proof of assets

Debt information, including credit cards, lines of credit, car loans, student loans, etc.

Spousal or child support payments

Personal loans
We will discuss everything with you, so you feel comfortable with the process.
Why is it Important to Prequalify For a Mortgage?
Why take the time to get mortgage pre-approval? As mentioned already, it's pretty hard to start a home search if you don't know your budget. Many people make assumptions and are way off on their calculations. Remember, you might be aiming too high, but you could also afford more than you think.
When you get pre-approved, you'll save time in your home search because you can ask your real estate agent to focus on the homes you know are in your price range.
Your real estate agent will work harder because they will know you are serious about a home purchase since you have pre-approval. If you do decide to start your home search before getting pre-approval, you will be faced with a challenge if you find a home you want to purchase. In the offer process, the seller will want proof you can afford the home, which you can only provide with a pre-approved mortgage. It provides buying power when you are faced with a potential bidding war, as well.
You can lock into current interest rates. House searches can take more than three months and knowing you have a good rate locked in offers peace of mind. If rates drop, you still get the lower rate.
Pre-approval also confirms:
The maximum budget for your home search

Your monthly mortgage payments

Your mortgage rate
It keeps you focused on exact numbers so you don't get side-tracked by homes you can't afford.
If you are ready to begin the pre-approval process, speak to our team to set up your appointment.