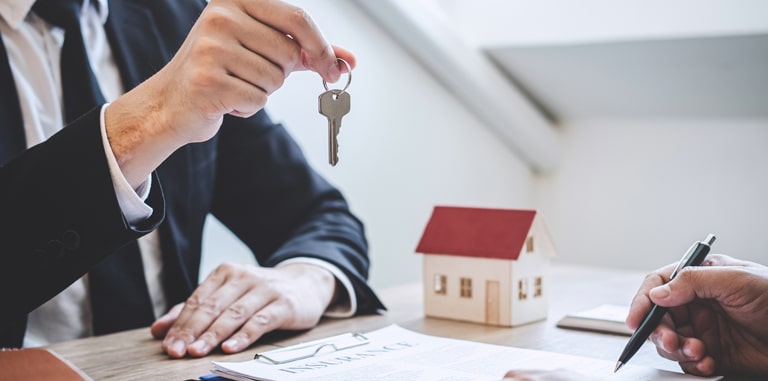 Understanding Mortgages for Non-Canadian Residents
Homebuyers from around the world do not have restrictions on the amount or kind of real estate they can buy in Canada. However, there can be some restrictions on the number of properties some lenders will finance which is usually up to five properties per person. Non-Canadian residents also have to pay a 15% Non-Resident Speculation Tax.
If you want to apply for a Canadian mortgage, you'll need to set up a Canadian bank account. Because most banks will want to meet with you in person, you will have to visit Canada in your home purchase process.
Mortgage Options Available for Foreign Nationals
You will be eligible for the same interest rates as Canadians, which is based on the current rates as well as your credit rating in most cases. If you are from a country without a tax treaty with Canada, you are only eligible for a fixed-rate mortgage. As well, as with Canadian homebuyers, even if you don't meet all of the requirements, there will still be some lenders that might be willing to offer you a mortgage. This will be at higher interest rates than traditional banks and lenders. We can help you find the best option for your needs.
The things to consider when shopping for a mortgage include:
Open and closed mortgages: How much flexibility you have for paying off your mortgage and how you make your payments.

Amortization period: How long it takes to pay off your mortgage in full.

Terms: Shorter-term mortgages are best if interest rates are expected to drop, while long-term mortgages are beneficial when interest rates are already low.

Fixed or variable interest rates: This determines if your interest rates are locked in with a fixed mortgage rate, so you have the same monthly payments or variable, which means your payments will rise and fall with interest rates.
High loan to value mortgages is also available if you work with private mortgage financing sources. These lenders will consider applications for Canadian non-resident mortgages for up to 75% of the property value. However, private mortgage lenders are offering you what is called a home equity mortgage, so it is important to understand how this will work. In some cases, it can be a good fit for non-resident mortgages. We can discuss the best options for you based on your needs and credit.
Qualifying for a Mortgage as a Non-permanent Resident in Canada
For non-residents, you will have to verify your income and net worth. This will be a more comprehensive process than what is expected for a Canadian resident mortgage. The process will often require a letter of reference from your foreign bank. In some cases, it can be helpful if you can provide a third party credit profile from your home country. There can be some delays expected when dealing with foreign banks, but you can always begin the pre-approval process with us earlier to avoid such delays.
Canadian banks and lenders require a minimum 35% down payment for non-residents. Some might require more if they apply stricter rules for qualifying. In order to qualify for a mortgage as a non-resident, you will require the following:
A 35% down payment with proof the funds were not gifted
A reference letter from your bank
An employment letter verifying income in Canadian or US dollars
Three months of bank statements
A Canadian credit check will also be run. For your down payment, you will have to show that it has been in a Canadian bank for at least 30 days prior to your closing. However, be prepared to prove that the fund has been there for 90 days, as most lenders prefer this. You will also be required to be present for the mortgage closing process.
If you would like more information on non-resident mortgages, speak to our mortgage brokers today.