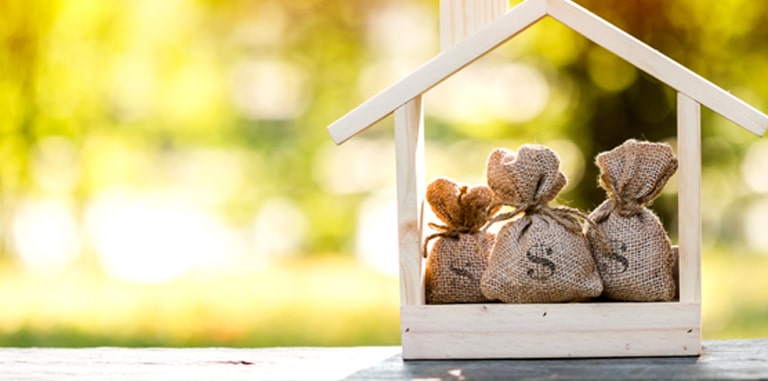 Mortgages for New Canadians
If you have immigrated to Canada within the last five years, are a Permanent Resident or have received confirmation of Permanent Residence from Immigration, Refugees and Citizenship Canada (IRCC), you are considered a newcomer to Canada. We welcome newcomers and are here to help you achieve homeownership. We understand new Canadians often have unique needs and can help you find the right mortgage designed to assist new Canadians. Although there are eligibility requirements, you can find a mortgage to suit your needs, even if you have a limited credit history in Canada.
Our mortgage brokers can help you as a new Canadian even if you have not worked for two years in Canada. We offer customized solutions through the many lenders we work with who are happy to consider your unique needs. There are many options available to allow you to meet your goals of homeownership.
What Do New Canadians Need for a Canadian Mortgage?
Building your credit is the first step to qualifying for a mortgage in Canada. You can create a strong credit rating that will not only allow you to qualify, but that will also help you get the best possible rate. Even a small decrease in your mortgage rate can save you thousands of dollars over the life of your mortgage.
To help build your credit rating, you can do the following:
Apply for credit cards and use them regularly, being certain to pay off the full balance every month.

Make sure all your bills are paid in full without any missed payments for rent, utitilies and any other service you require.

Consider applying for a small loan from your bank and pay it off monthly and on time

Establish a consistent source of income with a steady job with the same employer for as long as possible.
Commonwealth credit ratings with the United States, the United Kingdom or Australia can also be used in Canada, so we can also consider this information when looking at your credit history.
Without a strong Canadian credit history, you will need additional documents, including:
A valid work permit or landed immigrant status

Proof of income

Proof of 12 months of rental payments and/or a confirmation letter from a landlord

Regular payments towards utilities, telecommunications, insurance, etc. and/or confirmation letter from the service provider(s)

Letter of reference from a recognized financial institution

Several months of bank statements

Documented regular savings for at least a year

An international credit report
If you can, have all of this information ready for review before you visit with our mortgage brokers. This makes the process easier.
Even with the best credit rating, you cannot purchase a home in Canada without a down payment. You will have to begin saving at least 5% to put towards the purchase price of your home. Although those with permanent resident status require at least 5% towards their down payments, a non-permanent resident will need at least 10%. It also depends on the purchase price as homes of $500,000 or more require at least 5% of the first $500,000, and 10% of any amount over $500,000. This isn't specific to new Canadians, but it is still important to know before considering homeownership.
How Does Canada Mortgage Program Help The Newcomers?
Newcomers to Canada also have CMHC-insured financing available whether you have permanent and non-permanent residence status. This provides financing with no minimum period of residency required. It also makes it easier by allowing for alternative sources to establish creditworthiness if you are a permanent resident.
This approach is limited to the purchase of a 1-unit property, owner-occupied, for non-permanent residents. As mentioned, if you are a non-permanent resident, the minimum down payment is 10%. You are also not eligible for alternative methods of establishing creditworthiness, although in some cases, a letter of reference from your financial institution for your country of origin could be considered.
At least one borrower (or guarantor) will need a minimum credit score of 600 or higher. If you do not have a credit history because you are a recent graduate or are divorced, you can look at providing alternative sources of payment history, such as a letter from foreign lenders. We can discuss these options with you.
The requirements also include:
Loan-to-value (LTV) ratios: The loan-to-value ratio is up to 95% for 1 – 2 units and up to 90% for 3 – 4 units.

Minimum equity requirements: The minimum equity requirement for 1 – 2 units is 5% of the first $500,000 of lending value and 10% of the remainder of the lending value. For 3 – 4 units, the minimum equity requirement is 10%.

Purchase price/lending value, amortization and location: The maximum purchase price/lending value or as-improved property value must be below $1,000,000 and is available for one property per borrower/co-borrower at any given time.

Amortization: The maximum amortization period is 25 years.

Canadian properties: The property must be located in Canada, available for full-time, year-round occupancy.

Traditional down payments: Must come from sources such as savings, the sale of a property, or a non-repayable financial gift from a relative.

A non-traditional down payment: Must be arm's length and not tied to the purchase and sale of the property, either directly or indirectly. Available for 1 – 2 units, with 90.01% to 95% LTV, with a recommended minimum credit score of 650.
This is an exciting time for new Canadians. You have many opportunities in Canada, including the chance to purchase your own home. We can help you through the process so you can achieve your financial goals.
For more information about homeownership as a new Canadian, speak to our mortgage brokers.