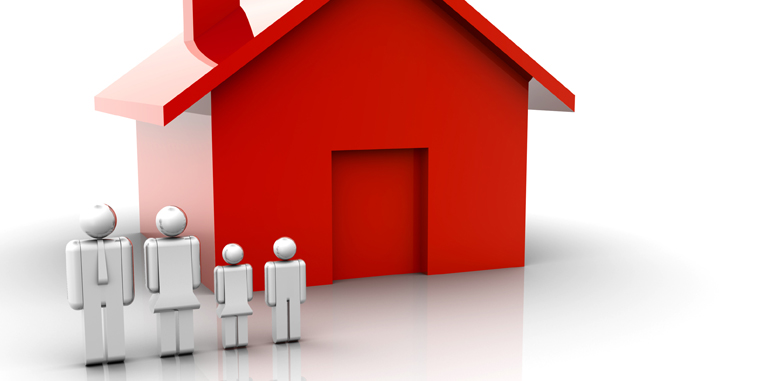 Understanding Canadian Fixed Versus Variable Mortgages
When it comes to the different types of mortgages, the main considerations are the risk. A variable mortgage adjusts your monthly mortgage payments based on the current interest rates, whereas a fixed mortgage locks into a specific interest rate, so you always pay the same amount.
You might wonder why anyone would choose a variable rate mortgage, knowing they can fluctuate from month to month. However, the interest rate is typically lower than that of fixed-rate mortgage products, which can save quite a bit of money over the life of your mortgage.
The variable mortgage isn't for those who can't afford changes in their monthly budget demands. They are more suited to those who can weather a financial challenge. On the flip side, should rates drop, you have much to gain by the lower monthly payments.
A fixed-rate mortgage charges a set rate of interest, so it makes it easier to budget over the life of your loan. The amortization schedule can change; this is the number of your payments that go toward principal and interest. During the first years of your mortgage, the payments are primarily going towards interest. As the life of the mortgage goes on, you will eventually be paying towards the principal only.
Your fixed-rate mortgage avoids the stress of suddenly paying more each month. However, you will be paying higher interest rates overall when compared to variable rates.
Is Fixed Rate Mortgage or Variable Rate Mortgage Better?
It depends on your budget, financial stability and sense of risk. When it comes to the fixed-rate mortgage, your monthly repayment always stays the same. This means no surprises, and you can steadily focus on paying down your mortgage.
This is the best choice for those on a tighter budget or someone who might see less dependable income, such as part-time or self-employed homeowners. Overall, you stand to save more over the term of your mortgage. However, where you stand to lose is if interest rates go down and stay down, you will end up paying potentially higher interest.
You also have to look beyond the actual rates. Fixed-rate mortgages tend to be less flexible, which means you will face steeper fees if you wish to back out of your mortgage for any reason.
For the variable mortgage, you are looking at more of a gamble when compared to the fixed rate. Although you could get lucky and see rates drop, it is more likely you will see mild increases. You'll also get a lower interest rate upfront than those choosing a fixed rate. If you can withstand paying as much as 2% more, then you can feel confident in taking the variable rate mortgage if you are comfortable with risk.
So how do you know which mortgage is best for you? Although it might seem there is no risk associated with a fixed-rate mortgage, you have to keep in mind that you could miss out if interest rates drop. Some things to consider when choosing the right type of mortgage:
Do you have room in your budget that would allow you to afford a rise in your monthly payments?

Are you more comfortable planning a budget with a firm monthly mortgage payment?

Is there any sign that mortgage rates could drop, and you'll miss out on by having a fixed mortgage?
How Does the Bank of Canada Decide the Prime Rate?
The Bank of Canada (BoC) has a responsibility to promote the economic and financial welfare of Canada. It sets monetary policy to create solid economic performance while avoiding too steep a rise in the cost of living for Canadians. Part of this policy includes interest rates.
When the BoC raises or lowers the target for the overnight interest rate, it influences changes in other market interest rates. This means it affects the demand for credit, money, and actual banknotes.
The BoC uses inflation rates as the primary target in the belief that high inflation damages the economy while making things too costly for individuals. Because inflation is a variable that can influence the overall economy, it is viewed that a rise in interest rates can cool an economy while lowering them accelerates the economy which in turn will increase inflation.
The overnight rate will affect how much you pay when you borrow money. When the overnight rate increases, it costs banks more to borrow money, so they will raise their prime rates. However, should the overnight rate lower, banks pass that savings on to their customers.
How are Payments Set Up for A Variable Rate Mortgage?
A variable rate mortgage will provide constant regular payments but show changes to your interest rate based on market conditions. This will affect how much of your principal is paid off each month. When rates decrease, you'll see more of your regular payment go towards your principal, whereas if they increase more goes towards interest.
Variable rates depend on the lender's prime rate, which is linked to the BoC rate. The rate will change using basis points, a unit of measure that represents 1/100th of one percent (0.01%). So, if interest rates increase by 50 basis points, they increase your interest rate by 0.5%. This change is used to calculate the change in the interest rate and how much you will pay towards interest each month.
If you would like to discuss the pros and cons of fixed and variable mortgages, speak to our mortgage brokers today.