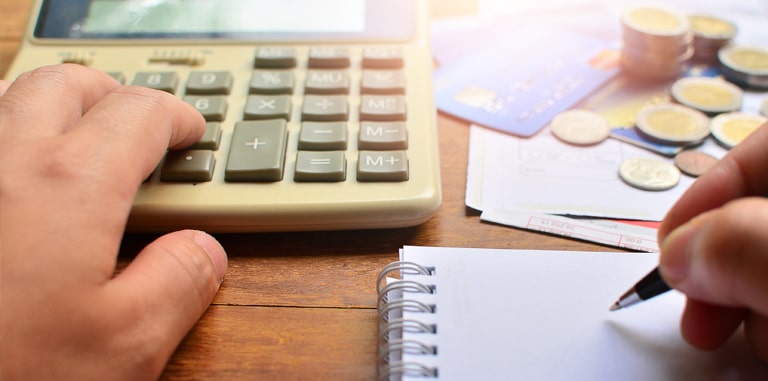 What is a Debt & Credit Consolidation Mortgage?
A Debt & Credit Consolidation Mortgage allows you the option to consolidate your debt into a mortgage. To do so, you are breaking your mortgage in order to add other debt such as credit cards, car loans, and lines of credit. You then negotiate a new mortgage for better terms and a lower interest rate, so you don't continue to waste money on higher interest rates associated with credit cards, lines of credit, etc.
Once you have a debt and credit consolidation mortgage, you will see your debt decrease, but your mortgage debt will increase. You will have to consider a number of factors that will come into play, including paying a couple of thousand dollars to cover the penalty fee for breaking your mortgage. You might also have to pay a potential Canada Mortgage and Housing Corporation (CMHC) premium when your mortgage balance increases due to your outstanding debt.
The good news is you will be paying a lower interest rate on your non-mortgage debt, which should allow you to pay the debt down more quickly. Overall, you will probably still take the same amount of time to pay down your overall debt as you will owe more on your mortgage. It will all depend on the terms of your new mortgage.
How Does Debt & Credit Consolidation Mortgage Work?
Refinancing your existing mortgage into a consolidation loan takes all of your outstanding non-mortgage debt and adds it to your mortgage, so you have just one payment to make each month. This is appealing to many people as you no longer have to try to find the funds to cover each debt separately. If you have high-interest loans such as credit cards, you can avoid the money going on interest and instead focus on paying down the principal.
As a homeowner, you can access a maximum of 80% of the appraised value of your home minus the remaining mortgage. This can provide plenty of funds to cover your debt, depending on how long you have owned your home.
You will find that you do have different interest rates on a debt consolidation mortgage then you do on your current mortgage, and your mortgage terms will also change. It all depends on your current mortgage, lender and other options available.
Debt consolidation mortgages use a structured payment plan and an assured pay-off date. You can choose the payment schedule that works for you, whether it is weekly, biweekly, semi-monthly or monthly. There will be refinancing fees applied depending on the lender and your current mortgage terms.
We can help you decide if a debt consolidation mortgage is in your best interests and review any drawbacks specific to your finances.
Do I Qualify for Debt & Credit Consolidation?
There are several factors at play when it comes to qualifying for debt and credit consolidation mortgages, including:
Credit history

Financial stability

Home equity

Proof of income
You can consolidate many different types of loans, including:
Auto loans

Credit card loans

Personal lines of credit

Student loans
Benefits of Debt & Credit Consolidation
Your home equity provides an excellent option to access funds that will help pay down your debt quickly. You combine all of your debt into one easy payment making everything easier to manage. However, like a home equity loan, the lender will be using your home as security which can cause worry for some homeowners.
The most appealing aspect of credit consolidation is that Interest rates on equity lines of credit are much lower. Because your loan amount is based on the equity in your home, you usually get a higher credit limit. If you are looking at your home equity line of credit (HELOC), you can get a maximum of 65% of your home's appraised value. The more you've paid off on your mortgage, the more equity you have built and the more money the lenders will be willing to offer you.
You only pay interest on the money you use to pay off your other debts, and the remainder will be available if you need it. Benefits of a debt consolidation mortgage include:
Flexible repayment options

Lower interest rates and monthly payments

No prepayment charges

Only pay interest on used funds

Pay off debt quicker

Possible tax deductions

Reusable credit as you pay down the loan
Although this is not for everyone, debt and credit consolidation via your mortgage can provide peace of mind while helping you reduce your overall debt more effectively.
If you would like more information on debt and credit consolidation mortgages, speak to our mortgage brokers today.