Ottawa's housing reforms target foreign buyers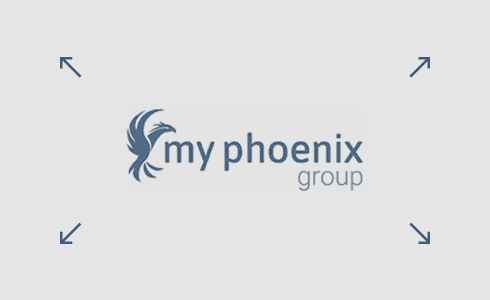 Are you a first-time home buyer concerned about the housing rule changes? Email RYounglai@globeandmail.com and you could be featured in a story.
Ottawa has taken a broad brush to curbing risks in the housing market, unveiling new measures to crack down on speculation by foreign investors and make it harder for homeowners to dig themselves deeply into mortgage debt.
Finance Minister Bill Morneau announced a series of changes, including more stringent "stress testing" for borrowers who take out insured mortgages and rules aimed at mortgages with high down payments.
In an interview with The Globe and Mail, Mr. Morneau said the new measures are aimed at addressing concerns that extremely low interest rates have encouraged Canadians to overextend themselves financially, posing a risk to both individual homeowners and the broader financial system.
that we recognize that Canadians are relatively highly indebted," he said. "We want to ensure that we have measures in place to help them to take on risks that they can afford, especially in the situation where mortgage rates go up or their family income goes down."
The government also unveiled tax measures to close loopholes that allow real estate speculators to avoid paying capital gains tax on the sale of investment properties. The changes follow a Globe investigation in the Vancouver area that revealed a network of local and foreign buyers flipping homes for profit and avoiding taxes by classifying them as principal residences.
New rules will make it mandatory for anyone who claims an exemption on capital gains tax when selling a home to report the sale on their tax returns. Families will be allowed to claim an exemption on only one home a year and the home's owner must live in the property.
The Liberal government announced its first interventions in the housing market last December, introducing higher down payments for insured mortgages on the portion of a home priced between $500,000 and $1-million. The measures were targeted primarily at high-priced Toronto and Vancouver. On Monday, Mr. Morneau called the higher down payments "the right measures at the time," but said that Ottawa saw it had more work to do to tackle risks in the housing market.
Two new measures are aimed directly at the country's mortgage insurance market, which has a combined government-imposed cap of $900-billion for the Canada Mortgage and Housing Corp. and its private-sector competitors.
Starting Oct. 17, borrowers who take out insured mortgages that are fixed-rate loans of five years or longer will be subjected to a more stringent "stress test," ending a two-tier system for the country's mortgage market.
Existing rules require home buyers who take out short-term or variable-rate mortgages with down payments of 20 per cent or less to prove they can afford payments at a much higher interest rate than they will actually pay. Meanwhile, borrowers who take out fixed-rate insured mortgages of five years or longer have their income tested against the interest rate that they will actually be paying.
The end result is that borrowers can now typically qualify for much larger mortgages if they opt for a longer-term, fixed rate mortgage.
Under the new rules, all borrowers who have insured mortgages will have to qualify at the most common rate posted by the Bank of Canada, which is now about 2 percentage points higher than the discounted mortgage rates offered by most lenders. The rules apply only to new mortgages, not renewals, but they are significant given that a majority of homeowners are thought to take out the types of fixed-rate mortgages that will be affected by the stricter qualification requirements.
Ottawa also unveiled new measures aimed at portfolio insurance, a type of bulk insurance that banks use for mortgages with down payments of 20 per cent or more. Starting Nov. 30, the federal government will now require portfolio-insured mortgages to qualify under the same criteria used for the insurance taken out on homeowners with small down payments. Portfolio-insured mortgages will now be limited to a maximum amortization period of 25 years and a maximum purchase price of less than $1-million. It requires all portfolio-insured mortgages to be owner-occupied, prohibiting insurance on rental homes and investment properties.
Mr. Morneau said the stricter "stress test" for some insured mortgages will likely have the greatest impact on expensive housing markets such as Toronto and Vancouver, but acknowledged it will also have an impact on home buyers in softer markets, such as Alberta and Atlantic Canada. "We're trying to manage the risk for all Canadians," he said. "So we worry about someone in Halifax or Ottawa or Saskatoon as much as we worry about someone in Toronto or Vancouver.">
Ottawa also plans to release a consultation paper and start discussions on a "risk-sharing" agreement that would require lenders to share in any losses on government-backed mortgage insurance.
Mr. Morneau said he expected the changes announced Monday would have a "modest" and gradual effect on the Canadian housing market. "It's hard to state with certainty what the outcome will be," he said. "For some buyers they might defer their purchase for a little while; for other buyers they might decide to buy a slightly less expensive home."
However other industry professionals predicted the impact would be more profound.
Changes to fixed-rate qualification rules for insured mortgages "could have a material cooling effect across all markets in Canada," wrote Royal Bank of Canada senior economist Robert Hogue. Rate-shopping website RateHub.ca calculated that a family that earns $100,000 and has a $40,000 down payment could qualify for a mortgage of more than $665,000 under the current rules, but only about $505,000 under the stricter new rules.
Bank of Montreal senior economist Sal Guatieri said the changes might make it easier for the Bank of Canada to slash interest rates further without adding much more fuel to the housing market. The new measures will almost certainly slow down the growth of mortgage lending, said Dominion Lending Centres chief economist Sherry Cooper.
Both Ontario Finance Minister Charles Sousa and Toronto Mayor John Tory issued statements saying that they welcomed the increased federal focus on housing issues.
The new measures should help cool demand in metro Vancouver's expensive housing market that has already slowed significantly in the wake of a new provincial tax on foreign buyers in the region, said Vancouver-area realtor Adil Dinani. "It will do what they want it to do and that is create a little bit of uncertainty as to where the market is and that will create a more cautious approach by buyers," he said.
In a bid to cool its hot housing market, British Columbia introduced a 15-per-cent tax on foreign buyers this summer, which applies to the sale of all residential properties within 22 communities of metro Vancouver. The levy applies to buyers who are not Canadian citizens or permanent residents, and corporations that are either not registered in Canada or are controlled by foreigners, and it adds $300,000 to the purchase of a $2-million home.
B.C. didn't consult with federal officials on its foreign-buyers' tax, Mr. Morneau said. As federal Finance Minister, he only had a few hours advance warning before the provincial government announced the surprise move in late July. "We weren't engaged in that decision," he said, adding it was too soon to tell whether it would be effective.