Hands off our money, honey – March 16th, 2011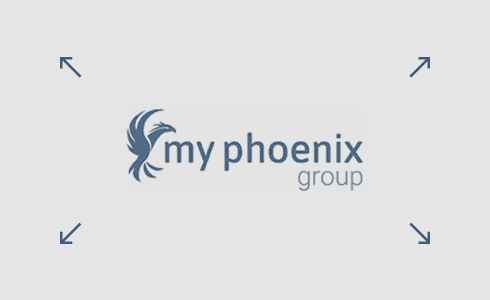 When my husband and I married a decade ago, it seemed like a given that we would manage our finances separately.
We were both working full-time with healthy incomes that allowed for plenty of discretionary spending. Sean was primarily responsible for the mortgage and car payments while I took care of the various bills.
We rarely fought about money because, frankly, we had lots of it to spare. Investments and RRSPs happened sporadically and the concept of "saving for the future" was pretty much non-existent.
Then we had twin girls in 2007, and everything went boom.
When I decided not to return to my job after maternity leave, budgetary concerns suddenly took centre stage. I meticulously budget the income I bring in from freelance work as a TV producer and writer, but discretionary income has pretty much dried up.
I have been wholeheartedly happy with my decision to stay home with my kids, despite the tight budget. I know we're not the only Canadians dealing with the financial challenges of raising a family, and I really think we can "make it work," as Tim Gunn says. But one of the main obstacles right now is that our finances are still separate, with neither of us really aware of what's going on in the other person's bank account.
It's not that Sean isn't able to crunch numbers and pay bills: He is an economics major, after all. It just isn't something he enjoys doing or making a priority. (As an example, one of the few bills he's in charge of is our Entertainment Weekly subscription, which is often missing from our mailbox as he's forgotten to send off the cheque.)
I've embraced frugal living for the past three years and I think it's time to put together a new plan for our family. I think at the end of the day it's better to have one family member who's in charge of making sure everything gets paid on time.
Bruce Sellery, author of Moolala: Why Smart People Do Dumb Things With Their Money (And What You Can Do About It), says he thinks having one partner in charge of finances makes a lot of sense.
"Great teams always have clarity of roles," he said. "If you think about hockey, there is one goalie, one left winger one left defence — it's very clear."
But he also believes that having one household accountant doesn't automatically mean joint accounts and credit cards (something that might make my husband a bit less wary). Partners can still maintain separate bank accounts or a combination of accounts, and automatic transfers can be a useful way to regularly get money from one account to another. But regardless of what system a couple chooses, Mr. Sellery said that putting one person in charge will benefit everyone down the road.
But Mr. Sellery says there is one thing that is absolutely essential if one person takes the reins: "Communication, communication, communication." Does that mean weekly or monthly meetings to discuss what's up with the finances?
"I think it depends," said Mr. Sellery. "Some couples struggle with communication in general, so that kind of structure might help. If there's clarity on vision, one person can execute most of the time. Maybe there can be a monthly report, a spreadsheet. But if your husband says he wants a weekly or monthly meeting, then do that."
In the not-so-distant future, our children will be in school full time and my income will presumably bump up considerably, and maybe then there will be space for each of us to spend more liberally on ourselves (or — who am I kidding — on our kids).
I'm ready to take the plunge. Now I just have to work on Sean.