Big bucks: Putting a price on consumers – March 25th, 2011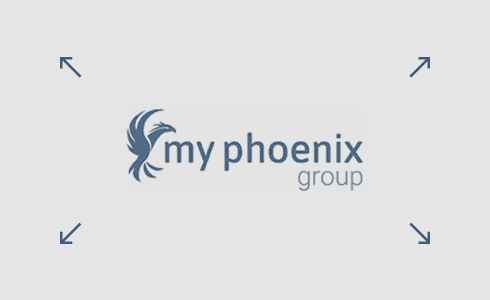 Consumers may be worth a lot more than they realize.
You may feel worthless if you have just received shabby treatment from a retailer, bank or utility. But a look at how much you have been traded for in a Wall Street deal might make you feel more valuable – though perhaps not much happier.
Take this week's announcement that AT&T Inc. (T-N30.350.040.13%) plans to buy T-Mobile for $39-billion (U.S.) to create the largest wireless company in the United States. Work out that sum on a per-customer basis and it comes out to $1,147 each.
And in the cable world, with its hefty bills for television, Internet and phone service, you are worth a lot more.
Last year, when Cablevision Systems Corp. bought Bresnan Communications, it paid $4,700 per cable customer, an amount that deal critics said was too high, and above the $3,000 to $4,000 range more typical in recent cable deals.
These are figures worth remembering the next time you get offered a one-year deal that may save you a couple of hundred bucks to switch cable or satellite provider.
The newer kids on the block are also starting to pay up.
For example, every single Facebook user has been valued at between $85 and $100 in the private deal done with Goldman Sachs Group in January. The Web-based coupon deals company Groupon would be worth $500 per registered customer if reports that a planned IPO might value it at as much as $25-billion are anywhere close to the mark.
Banks, brokers, airlines, restaurants, social networking sites and more all have a pretty detailed idea of what every new consumer is worth. Their figures inform large scale acquisitions, and also put a ceiling on the amount of marketing they'll put behind winning a new name or user.
Of course, bankers would say that companies don't just pay for the customers when they do a deal but for lots of other things – including the brand name, the staff, and the tangible parts of the company, such as the machinery in a factory. But none of that would matter without the customers who buy a company's products.
"They do monetize us," said Sally Greenberg, executive director of the National Consumers League. "We're a bunch of numbers with dollar signs in front of us."
Indeed, add it all together and a consumer with a solid income and a good credit rating could easily be worth tens of thousands of dollars to corporate America. Only problem – you can't go to an exchange and sell your consumer self – at least not yet.
The issue now is not that companies analyze how much money they make from consumers, it's that companies are getting much better at doing the math. So firms that used to simply aggregate how much an average customer was worth now know they can afford to spend $150 to win over Customer A and only $25 for customer B. And customer C, who might be the most loyal customer of all, may not get any direct offers at all.
A loyal customer may be worth more in an acquisition, but won't garner great direct marketing deals because their behavior is already set.
This is worth keeping in mind – it may not seem right or fair but disloyalty can pay as companies will often offer enticements to win back a customer they lost to a rival, or sweeten the deal for a customer who is threatening to take his accounts elsewhere.
The airlines have excelled for some time at appraising each individual customer. "Individual traveler tracking programs and electronic distribution direct to mobile phones and desktops is what really allows them to create individual customer values," said Robert Mann, an airline industry consultant.
When Air Canada spun out its Aeroplan frequent flyer program as a separate company in 2006, it pegged each participant as worth about $3,000, a metric that is still used as a rough guide in the industry, he said.
Hard numbers are hard to come by, but Mr. Mann says airlines value corporate flyers at a higher level than individual flyers, and know which passengers always go for the discounted fares.
"If I'm a guy who always flies first class, I will never see any of those special offers under direct distribution," he says. "The airlines will offer only the prices and terms they feel extract the greatest revenue from that customer."
Almost 90 per cent of checking accounts now carry monthly fees averaging $8.95, according to new research from the Pew Charitable Trusts. But 90 per cent of those accounts allow free checking for customers that keep a minimum balance averaging $2,500 in an account at the bank. Why? Well, bank industry consultant Bert Ely estimates that the spread between what banks pay on their deposits and make on their loans is between 3-4 percentage points.>
Do the math, and that minimum balance produces $87.50 a year for the bank – and produces a customer ripe for cross selling a mortgage, a credit card or a certificate of deposit.
It's those big CD holders that are worth most to the banks, says Bob McComas, a bank broker from Flower Mount, Texas. When one bank buys branches of another, it will look at the value of the branch's assets, but not individual customers – unless those customers happen to have more than $100,000 in CDs on deposit.
"They don't want that business walking out the door," he said. "That's part of the equation." That jumbo CD earns the bank between $3,000 and $4,000 a year, using Mr. Ely's estimates.
Big spending credit card customers are the most sought after of all. Currently Citigroup is offering a $200 bonus to new customers who sign up for a Citi ThankYou Premier credit card and use it to charge $1,000 in three months.
The offer is targeted to consumers with high credit scores and the $1,000-in-90-days requirement probably pulls in more of the well-to-do customers.
Even if that customer doesn't pay an annual fee or monthly interest, he is likely to spend enough every month to earn Citi that $200 back in interchange fees from retailers.
On average, banks spend between $20 and $150 for each new credit cardholder they sign up, reports R.K. Hammer, a bank card consulting firm. They'll earn an average of $130 a year (after deducting expenses) for active cardholders. The high rollers, obviously, are much more profitable.
In the retail broking world customers can sometimes be worth thousands. This week, for example, Charles Schwab Corp said it plans to buy online brokerage optionsXpress Holdings Inc. at a price that works out to $2,631 per account holder.
When companies want to deal directly with consumers to buy their loyalty, the amount they are willing to spend goes down dramatically from the amount they'll spend to acquire a consumer in a takeover.
For example, in a well-publicized recent promotion, American Express offered 5 free iTunes to customers who charged their music store purchases to their Amex card. That amounts to less than $6.50 per cardholder.
Whoever thought up that promotion probably understood that once a consumer has a particular card registered at the Apple store, it doesn't change that very often. And future purchases could build automatic income for Amex.
In another deal aimed at buying in new customers, energy marketing firm Energy Plus is offering JetBlue frequent flyers 3,000 points for choosing it as their electric supplier. That's a deal that's probably worth $45 or less to consumers, says Mr. Mann.
Consumers can't really package themselves to get the fat deals companies get when they sell their business as part of an acquisition. A Craigslist ad saying "Give me $7,000 and you can have my cable, cell phone and checking account" probably won't work.
But consumer advocates say consumers can do more to make sure they benefit from the new marketplace math. They can negotiate the best cable or phone or credit card deal now, and then go back to the bargaining table in a year and renegotiate, suggests Ms. Greenberg.
"Understand that you are a commodity that people want," says Ira Rheingold, executive director of the National Association of Consumer Advocates. "You have something companies want and you should use it to shop around and get the best deal for yourself."