An election would rule out a spring interest rate hike – March 25, 2011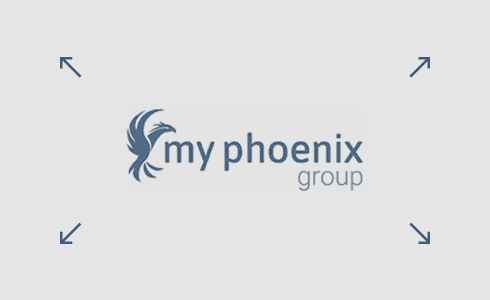 How to market a budget
Markets care largely about deficit-reduction in this post-recession era of fat government debts. Yesterday's budget was all about that, but like any good marketer, Finance Minister Jim Flaherty went with a title that sells: "A low-tax plan for jobs and growth."
Keep in mind that heading into the budget, the Tories were in the enviable position of being able to boast a solid economy and strong fiscal plan relative to other governments in the industrialized world. So how do they stack up on jobs and growth?
Economists say the economic projections in the budget, which are based on private sector forecasts, are solid, though they appear a shade more optimistic on jobs and a bit less optimistic on economic growth for this year. Of course, we're talking basis points here so there's nothing that's wildly off.
The budget forecasts economic growth of 2.9 per cent this year and 2.8 per cent in 2012. Toronto-Dominion Bank, for example, projects growth of 3 per cent this year, and 2.5 per cent next year. Bank of Nova Scotia, in turn, sees gross domestic product expanding by 3.1 per cent this year and 2.6 per cent next.
On jobs, the budget projects an unemployment rate of 7.5 per cent this year and 7.2 per cent in 2012. TD pegs it at 7.7 per cent this year and 7.4 per cent next, while Scotiabank is calling for 7.6 per cent and 7.4 per cent. There was a sprinkle of labour market measures in the budget, but the unemployment rate now stands at 7.8 per cent, so the government has a long way to go to bring it down to a respectable level, despite being able to boast that Canada has reclaimed all the jobs it lost to the recession.
In early 2008, before the global economy's stunning collapse, unemployment was below 6 per cent.
"This year's budget marks a transition from stimulus to restraint," said Mary Webb and Nathan Joshua of Scotiabank. "It is a difficult transition, as indicated by the continuation of several measures to ensure continued positive economic momentum and job creation. Yet with many advanced economies facing an unprecedented build-up in debt, the Canadian federal government remains in an advantageous position."
What an election could mean
If Canada in fact heads into an election, economists believe there could be some headwinds for the Canadian dollar (CAD/USD-I1.050.0080.80%), which didn't react much yesterday after NDP leader Jack Layton said he wouldn't support the budget, and uncertainty surrounding the fiscal outlook. Most likely is that a campaign would stop any talk of the Bank of Canada hiking its benchmark overnight rate in April.
"First, the uncertainty over the near-term fiscal policy environment just went up in that it is less clear whether fiscal policy will act as a drag on growth if election goodies are dangled about," said economists Derek Holt and Gorica Djeric of Scotia Capital.
"Second, over roughly the past 20 years, the [Bank of Canada] has generally avoided starting a tightening campaign in an election … If a May or June vote is in the cards, that adds to a long list of reasons why most analysts have abandoned much of any notion of a spring hike."
Avery Shenfeld, the chief economist at CIBC World Markets, agreed, moving back his forecast for a rate hike to July, from his initial projection of May. He cited three reasons:
The loonie will probably stay firm given high oil prices.
Bank of Canada Governor Mark Carney may be "reluctant" to even signal a May rate hike at his next meeting in April.
Softer core inflation amid 7.8-per cent unemployment could prompt Mr. Carney to raise his estimate of "potential" economic growth.
Over all, economists believe that Canada's fiscal standing will trump any uncertainty surrounding an election, which should leave the loonie in a strong position.
"Political uncertainty will be a looming question, however the global market has become quite comfortable with Canadian elections, the differences (or lack of) in our parties and a minority government," said Scotia Capital currency strategist Camilla Sutton. "Accordingly, we think in the medium term the focus should reside more with the strong sovereign position in Canada and less with political uncertainty."
Carl Weinberg, the chief economist at High Frequency Economics in Valhalla, N.Y., told his clients today that there wouldn't be a "sea change in power" if an election is called, and deficit-reduction will still be on the table regardless of what happens.
"Anything can happen at the polls, and the resulting budget is likely to differ in some respects from the plan outlined yesterday," he said. "However, fiscal austerity will be a key part of the platform of any party that wants to form a government Up North. So we see an election as neutral for the loonie and the bond market."
---
Britain faces tougher times
Put Canada in perspective. Britain's finance minister George Osborne today released new forecasts from the Office for Budget Responsibility projecting growth of 1.7 per cent this year and 2.5 per cent next, lower than earlier forecasts.
---
Inflation is expected to hover between 4 per cent and 5 per cent this year, dipping back to 2.5 per cent in 2012. That would still be above the Bank of England's target, leaving the central bank with troubling inflation levels amid slower growth.
Japan pegs costs at $310-billion
According to government estimates today, the disaster that struck Japan is now the world's costliest, which speaks to the huge task of reconstruction.
At an estimated $310-billion (U.S.), it would top losses from other natural disasters, and could go even higher given the impact on power usage as a result of the nuclear crisis.
"This quake will cause the condition of Japan's economy and output to be severe," Bank of Japan Governor Masaaki Shirakawa told a parliamentary committee, according to Reuters.