10 Advantages of Using a Mortgage Broker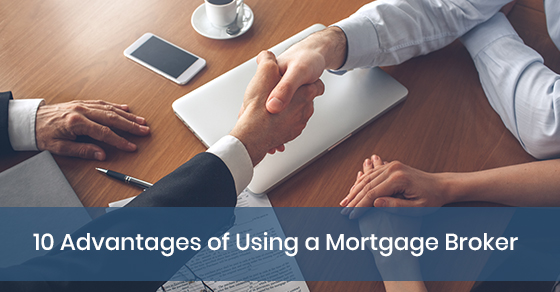 Buying a home is usually the biggest investment you will make in your life. You want to ensure that you are wise with your investment, which means shopping for a mortgage should be a top priority for home buyers.
It might seem your best bet is to head to your local bank branch; however, this is not always the case. Using a mortgage broker will expose you to a far wider range of mortgage products offering you more attractive terms and interest rates.
The better your terms and the lower your interest rates, the more affordable your monthly payments become and the faster you can pay down your mortgage.
Here are 10 advantages to using a mortgage broker:
1. Better choice of mortgages
Your bank will be limited to the mortgage products they offer. Although this will include your choice of fixed or variable mortgages in hand with their best rates, when you work with a mortgage broker like Phoenix Group you will have access to different lenders and their products. This gives you more choices on rates as well as terms to suit your needs.
2. Increased negotiating power
Because lenders working with mortgage brokers know the competition is fierce, mortgage brokers are always in the driver's seat. This gives them negotiating power to get you exclusive rates that wouldn't be available by going directly to a bank or lender.
3. Flexible schedules
The term "bankers' hours," was coined for a reason: Banking hours are convenient for the bank, but not customers. Although most banks are now open later and on weekends, those late and weekend appointments fill up fast.
You can end up waiting over a month to get in front of an experienced lending expert. With mortgage brokers, we are available when you need us allowing you to get pre-approved and begin shopping for your home quickly.
4. Save money
Even if you are financially secure, saving money is always a good thing. Whether it's better terms, lower interest rates, or fewer fees, we offer free advice and are focused on saving you money over the life of your mortgage. This also makes it easier to meet your financial goals.
5. Easy pre-approval
Pre-approval is a must when it comes to buying your first home. It provides you with an accurate number on the house you can afford while also providing negotiating power if you are faced with multiple offers. It expedites the buying and offer process while also locking in the best rates for up to three months.
6. Protect your credit rating
When you use a broker you only apply for credit once. This protects your credit rating as the more credit you apply for and the more lenders you approach, the more damage it can cause to your credit rating.
This is called credit-seeking and is frowned upon by the credit bureaus responsible for credit ratings. When they see you are applying to multiple lenders this will be reflected on your score.
7. Working with professional lenders
Mortgage brokers are members of the Canadian Association of Accredited Mortgage Professionals. They must adhere to a stringent Code of Ethics which means your best interests are always protected.
Licensed mortgage brokers do not receive a commission for their efforts and therefore are not compelled to lean towards any one product. Instead, we offer unbiased advice designed to get you the best possible mortgage for your particular needs.
8. Access for poor credit and self-employed home buyers
Most banks make it very difficult — if not impossible — for home-buyers with poor credit ratings to qualify for a mortgage. They are focused on regular income and how you have performed in the past financially.
Mortgage brokers, however, understand the challenges their customers can face and know that what has happened in the past should not penalize people who have had some hard luck.
We will work with lenders willing to offer mortgages to home buyers of all walks including those who have had credit issues. Unfortunately, most banks will not consider clients with credit scores 650 or lower. We will help you find a lender willing to work with you even if you:
Have a bad credit history
Don't have established credit history
Have claimed bankruptcy in the past
Are currently in a consumer proposal or participating in credit counseling
9. Help for self-employed home buyers
Many self-employed people have proven, dependable income that helps them qualify for mortgages, yet banks make it very difficult to qualify. Traditional lenders like banks view being self-employed as unpredictable and leading to unreliable income streams.
This puts you at a higher risk to default on your mortgage in their eyes. Because of this, banks only consider three factors: income, net worth, and credit score. We work with lenders specializing in providing mortgages to self-employed customers and can even offer tips that will help you prepare for application.
Making sure you can provide proof of income using your Notice of Assessments for the past few years from Canada Revenue. This improves your credit rating by keeping your debt to income ratio low and also paying off debt more quickly can all help improve your chances for qualifying for a mortgage.
10. Dedicated service
It can take forever to contact the bank representative that has helped with your mortgage.
You get put through an intricate phone process where you must choose options that aren't always clear, enter your bank account numbers and then be put on hold forever. You then speak with a random representative who doesn't know who you are. This means you often must repeat your story and provide more information before you can even ask a simple question.
When you work with our mortgage brokers you have a dedicated broker available to work with you one on one. You can call us directly and be able to help you on a far more personal level.
To learn more about the benefits of using a mortgage broker, call My Phoenix Group at 833-551-0266 or contact us here.